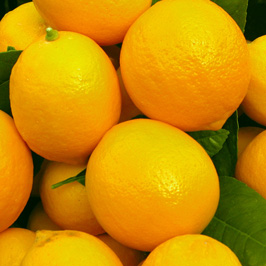 Citrus
Cultural Requirements:
SOIL
Well dug, free draining soil essential
Will not tolerate wet feet or heavy clay soils – in this situation, raised planting is recommended
Dig in Organic Compost or peat to help break up clay soils and improve water-holding capacity of light sandy soils
POSITION
Warm sunny position with some protection from strong winds
WATERING
Summer moisture is essential, especially in hot dry weather
Citrus have fibrous surface rooting system – essential this does not dry out – mulch in summer with peat, compost – do not put mulch too close to trunk
FERTILISER
Fruit Tree and Citrus Food – Sept, Dec, Feb (see packet for details)
PRUNING
Citrus require minimal pruning
Dense growing varieties, e.g. Mandarin, may need some thinning otherwise to keep in shape – usually when fruit is picked
 Advisable to remove any fruit in first year to encourage growth of tree and establish good strong plant
General
Citrus make ideal container plants, especially Mandarins and Limes.
Use a quality container mix and Yates Waterwise Water Storage Crystals to avoid drying out in summer
Pests & Diseases
Aphids
Small, black/green insects clustering on new growth
Spray with Confidor
Mealy Bug
White, cotton wool –like insects cluster together on leaf axils and stems
Spray with Confidor
Scale
Brown scale insects which cling to stems and suck at sap, weakening growth
Spray with Conqueror Oil
Lemon Tree Borer
Black grub which bores its way through trunk and woody branches cutting off sap flow
Borer 'dust' visible on ground under tree in bad cases
Cut out affected branches
Verrucosis
Fungus disease causing curly brown scabs or blisters on fruit 
Spray with Copper spray
Varieties
GRAPEFRUIT
Golden Special - Large pale yellow fruit. Sharp flavor. Heavy cropper
Jamaican Wheeny - Large, golden yellow fruit. Juicy. Bears mid-winter
ORANGES
Washington Navel - Rich flavor. Fairly seedless. Ripens mid to late winter
Harwood Late - Excellent for juicing. Thick skinned fruit late winter
Carters Navel - Excellent for juicing. Thick skinned fruit late winter
TANGELOS
Ugli - Unusually large fruit. Tender and juicy. Late winter
Seminole - Extremely sweet and juicy. Thin skinned tender fleshed fruit.
LIME
Tahitian - Hardy. Heavy cropper. Excellent container feature
Mexican - 'The Bartenders Lime'. Small green fruit.
MANDARINS
Clementine - Delicious sweet fruit. Heavy bearing. Late winter
Encore - Usually rich flavoured. Excellent for tub growing
Silverhill - Very cold resistant. Heavy bearing. Mid winter
Satsuma - Popular easy peel mandarin. Medium sized sweet flat fruit. Ripens mid winter
Miagawa - New Japanese variety. Very productive, earliest strain of easy peel Satsuma. Sweet. Ripens May – June. Excellent quality, good keeping fruit. Needs thinning to attain good size.
LEMONS
Genoa - Quick to bear small to medium sized fruit in winter
Yen Ben - Medium sized seedless fruit. Excellent sharp flavor
Villa Franca - Thick skinned fruit with sharp flavor. Winter and summer
Meyer - The common sweet lemon. Excellent for drinks
Lemonade -  Light flavoured and refreshing